07
Jun 13
A month and a half ago, I got a free SF2 machine. However, it was putting out a green screen. Since that time I've been repairing the display and today I finally had a real breakthrough.
Somebody at work had a B&K 467 Rejuvenator device and came by to my office today. He gave the ol' K7000 monitor on my arcade machine a nice rejuvenation and now the SFII arcade machine is functional!
In the end, there was definitely a short in the green gun, which we cleared using the rejuvenator. There was also likely a small short in the blue gun. The blue gun was fairly weak, so we boosted that up. The red gun was very weak, so that improved the most. The rejuvenator device really came through in this one and in the end I was right about it being a CRT issue and not some issue with the chassis.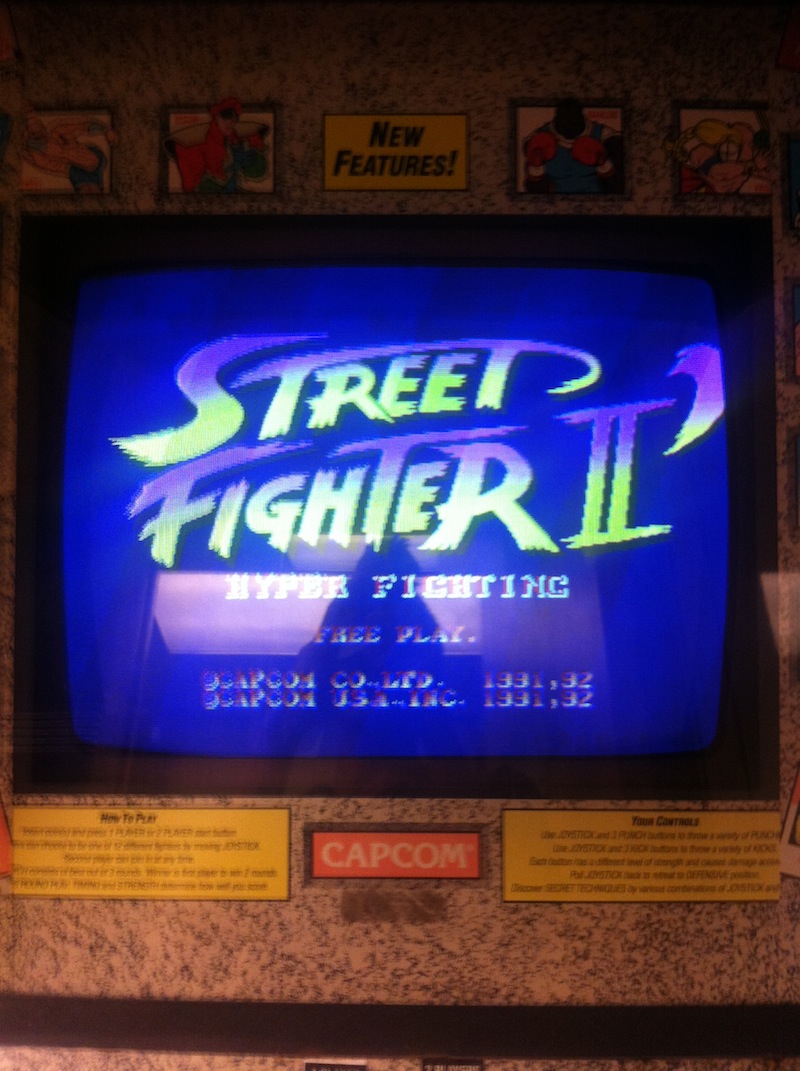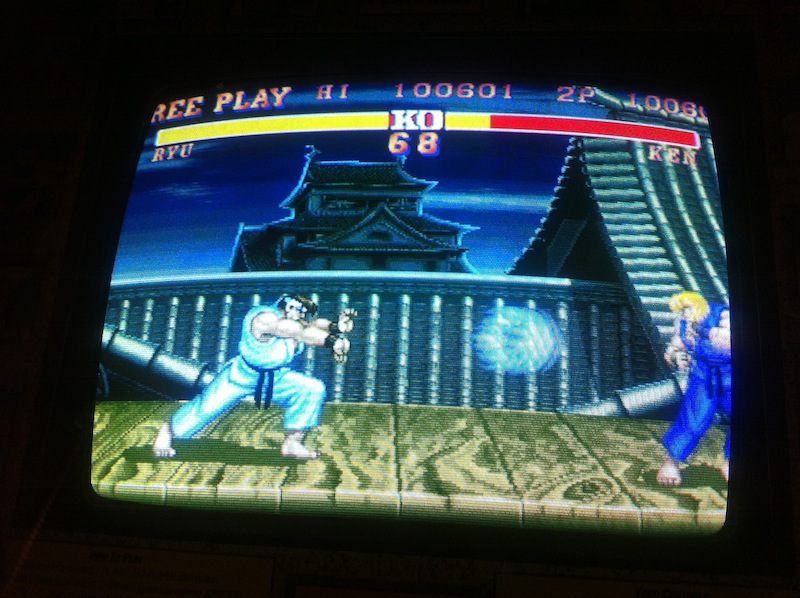 The next step is to replace the joysticks and buttons. The left joystick is missing a switch, so the player can't walk forward. Both joysticks are a little worse for wear in general (squeaky and hard to rotate), so I'm going to replace them both. I also need to replace the fluorescent bulb in the marquee. After that gets replaced, it's gonna look super classy.
If you haven't been following along, check out all the blog posts about this arcade machine that I got for free.