Little Phrase Book
v1.0 released January 2, 2017
Are you learning a new language? Or do you need to learn a few key phrases for an upcoming trip abroad?
You're probably already making a list of phrases you need to know. But where are you keeping this list? Is it easy to look up phrases? Do you have a way to test your knowledge of the phrases? Is it easy to add new phrases?
This is where Little Phrase Book comes in. Let it do the work of storing all the phrases you want to learn and find.
Simple, easy to use interface.
Quick entry of new phrases.
Auto-look up as you type.
Basic flash card mode to test your knowledge.
Create multiple phrase books for different languages or occasions.
Auto-lookup as you type: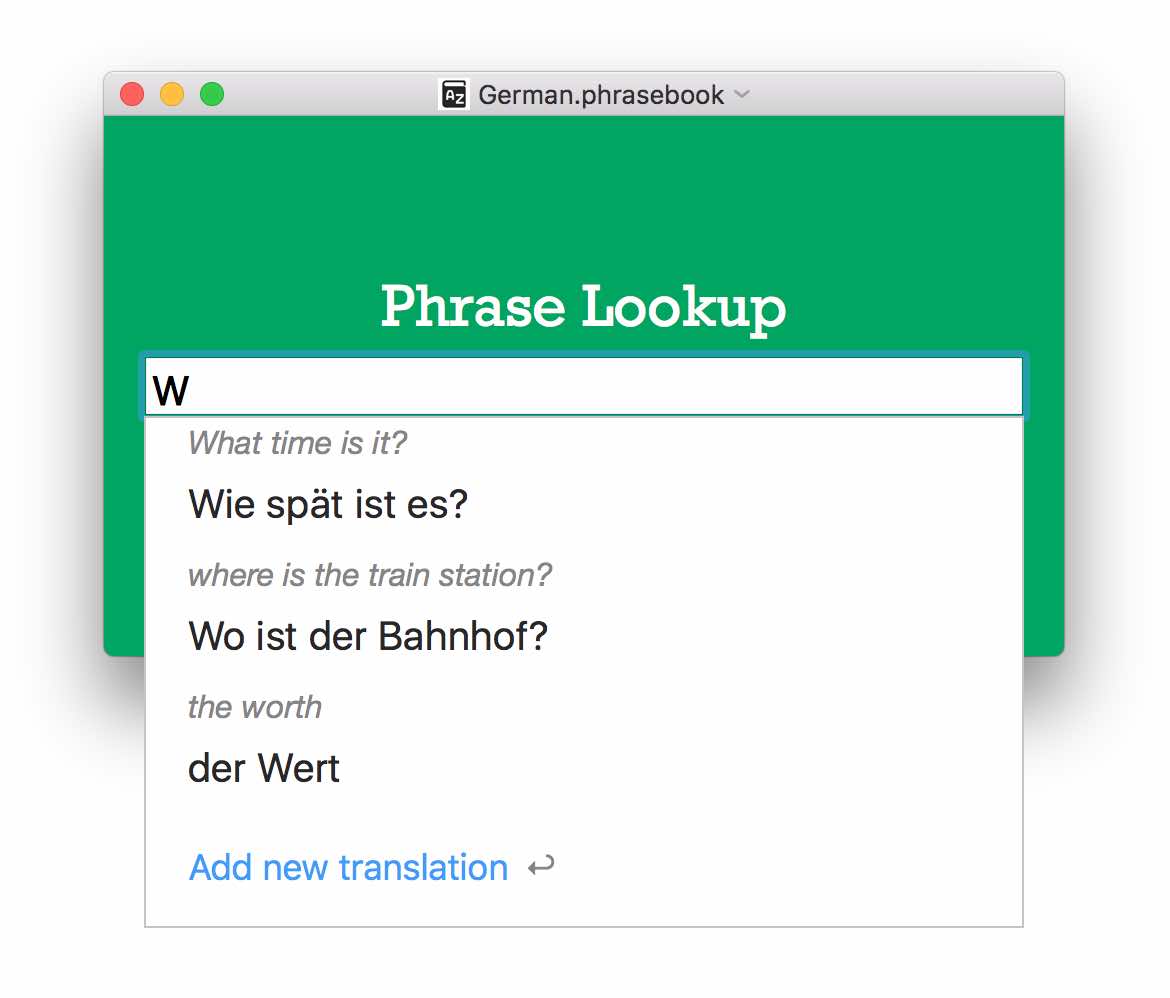 Basic flash card support (spaced repetition planned):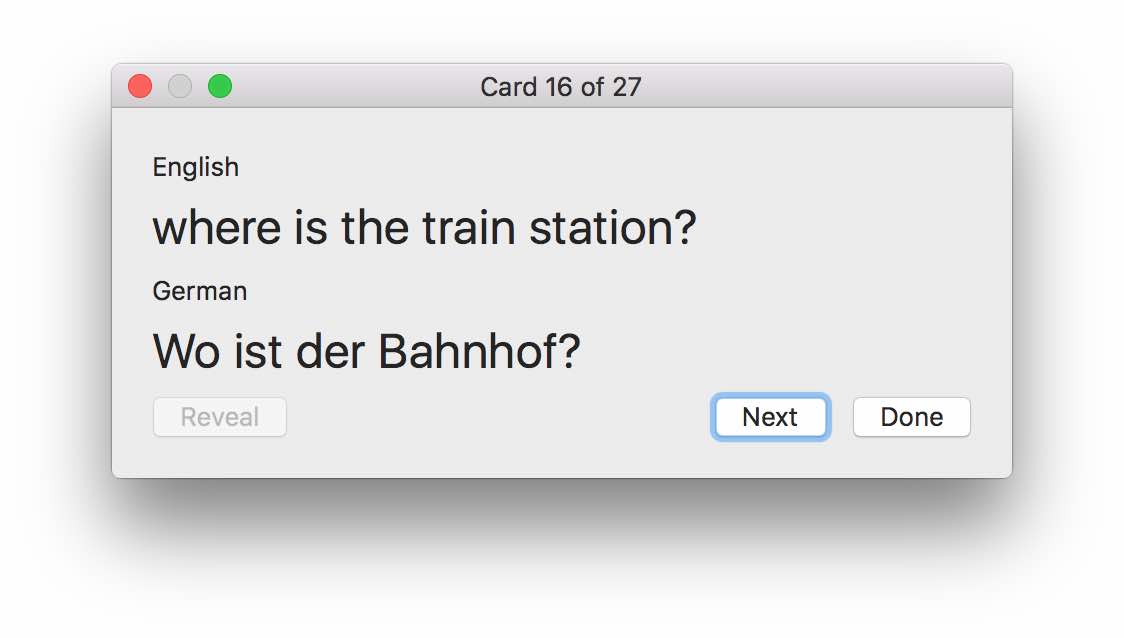 Need Help?
We'll add some useful tips here soon.
For support, please contact ussherpress (at) gmail (dot) com or tweet @ussherpress.