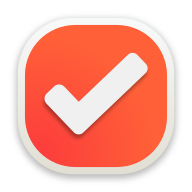 Introducing Lil Todo for the Mac
Finally, a simple task manager for everyone.
Simple, modern interface.
Sync your tasks to Dropbox so they're available across multiple devices. (Coming soon: iOS.)
Hashtags! Tag all your shopping as #shopping and they automatically show up together in the navigation panel.
Easily snooze tasks that are upcoming or overdue by a day or a week.
Create projects to organize your tasks.
Tasks are easily re-ordered and dragged into projects.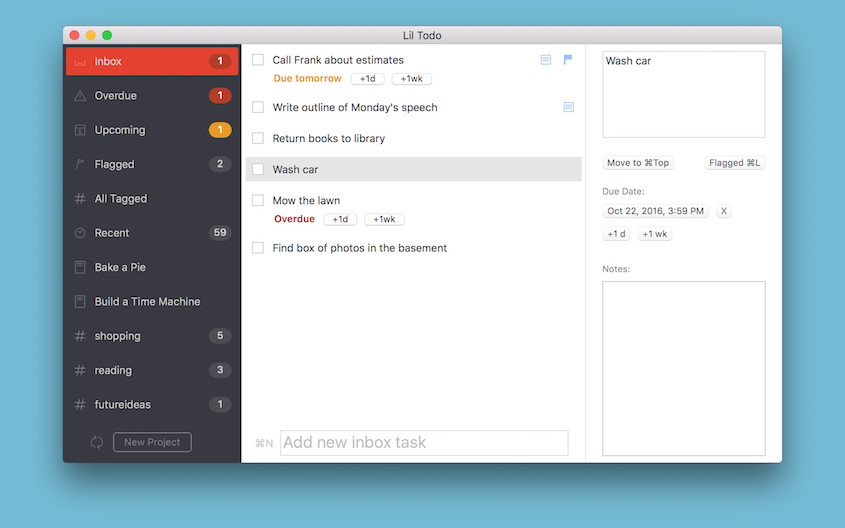 Unlike the competition, we don't use a proprietary sync engine, so there will never be any recurring service fees. So long as you've got a Dropbox account, you're good to go. Enter a task on your home desktop, head to work and see your tasks show up on your work machine.
We're hard at work on Lil Todo for iPhone and it should be coming out in the coming weeks. You'll soon be able to sync your desktop tasks to your iPhone as well.
If you've been looking for a modern, simple task management app, your search is over!
Need Help?
We'll add some useful tips here soon.
For support, please contact ussherpress (at) gmail (dot) com or tweet @ussherpress.